THE COMPACT PROJECT ON GRID SOLAR INVERTER FRONIUS INVERTER IN PAKISTAN FOR MAXIMUM YIELDS.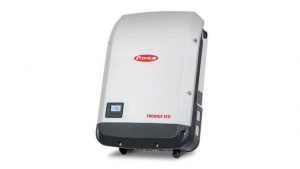 The three-phase On Grid Inverter Fronius Eco in power categories 25.0 and 27.0 kW perfectly meets all the requirements of large-scale installations. On Grid Inverter Fronius in Pakistan is made by Austria. Thanks to its light weight and Snap INverter mounting system, this transformerless device can be installed quickly and easily either indoors or outdoors. This inverter series sets new standards with its IP 66 protection class. In addition, its integrated all-pole string fuse holders and optional DC fuse mean that string collection boxes are no longer required. Manufacturer give 5 years of warranty for fronius inverters which means more peace of mind and best quality from Fronius.
SYSTEM SOLUTIONS 

FRONIUS THINKS IN TERMS OF SOLUTIONS.

An efficient energy supply means making the most of synergies. This is why we strive to utilise synergies in photovoltaic systems so that we can offer comprehensive system solutions for a wide range of customer requirements.

The Fronius Power Package enables you to take full advantage of the benefits offered by Fronius string inverters for small and large-scale projects. The flexibility in designing the PV system, the pre-cabled inverters and the supplied Fronius AC Combiner help to minimise installation times, lower maintenance costs and in turn reduce project costs.

In remote areas or regions with unstable public grids, a continuous supply of electricity – independent of the public grid – is required. As it makes complete financial and ecological sense to integrate photovoltaics into off-grid or backup systems of this kind, Fronius offers perfectly coordinated solutions for these applications. We differentiate between microgrids, which are typically operated by inverter chargers, and grids that are powered by diesel generators (gensets). Both systems are most effective with AC-coupled inverters.

At Fronius, we don't just consider the product – we focus on the solution as a whole.
FRONIUS MICROGRID SOLUTION
PV COMBINED WITH AN INVERTER CHARGER.
MicroGrids in remote regions are often supplied by inverter chargers (inverters with batteries). PV systems with Fronius inverters can be easily integrated into MicroGrids of this kind, as Fronius inverters have a special MicroGrid setup for this purpose with various functions to ensure stable MicroGrid operation. All functions required to ensure that the PV and inverter charger work together optimally are pre-set in the MicroGrid setup.
PHOTOVOLTAICS ON GRID INVERTER FRONIUS SYSTEMS PAYS OFF FOR PRIVATE HOUSEHOLDS
During rising energy costs, sourcing your energy supply from photovoltaics is an appealing option for private home owners. By utilizing your own photovoltaic solar system with On Grid Inverter Fronius in Pakistan,  you can make a noteworthy commitment towards the pv energy unrest and a naturally neighborly energy supply. You can likewise guarantee your freedom from rising electricity energy costs. Furthermore, the interest in photovoltaics additionally pays off monetarily: the cost of self-produced sunlight based pv energy is now frequently less expensive than the cost of acquiring power from the national Grid. In various countries, photovoltaic Solar system proprietors appreciated by Govt sponsorships and tax cuts. Besides, the more self-produced sunlight PV System energy you utilize, the faster your photovoltaic solar system with On Grid Inverter Fronius pays for itself.
The deliberate design of the Fronius SnapINverter meets great enthusiasm of our installers and customers.
PHOTOVOLTAICS PAYS OFF FOR BUSINESS OWNERS
Electricity prices are rising. This is down as much to the important grid expansion necessary for the energy revolution as to the wildly fluctuating prices for fossil fuels. Now you can protect your business against electricity price increases over the long term by investing in your own photovoltaic system. With a photovoltaic system you generate your own energy at a fixed price and therefore have to buy as little electricity as possible from the public grid.
SAVE WITH YOUR OWN ELECTRICITY
The basic principle is simple: you only use as much electricity as you actually need. The rest finds its way into the public grid, and depending on the country, you receive a feed-in tariff for it – in Germany, for example, this is in accordance with the "Renewable Energy Act" (EEG). A photovoltaic system can produce electricity steadily for more than 20 years, but for this to happen, it is crucial to have high-quality solar components. We thoroughly test all our inverters and make sure that they also work reliably under the toughest conditions. Our warranty models for the inverters extend over a period of up to 20 years, giving you the certainty you require.
MAKE OPTIMUM USE OF YOUR SOLAR ENERGY
Generally speaking, the higher the base load rate – that is, the steady energy demand distributed over the day or the week – the more self-generated solar energy you use in your own business. To maintain maximum efficiency, the power consumption, load profile (distribution over time) and the capacity of the photovoltaic system must be well matched. After all, a supermarket that is open seven days a week and runs a deep-freeze warehouse has a different load profile to an office building. Your specialist solar installer will make these calculations for you and give you expert advice when planning the system that is right for you.
FRONIUS PV-GENSET EASY SOLUTION
SAVE FUEL WITH FRONIUS WITH THIS EASY TO INTEGRATE SOLUTION.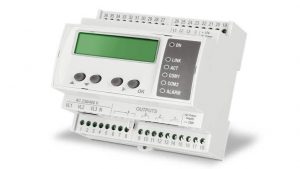 Diesel generators and photovoltaic technology can be combined in perfect harmony. Although these technologies have rarely been in demand by the same users in the past, combining them has now become extremely beneficial technically, ecologically and, last but not least, in terms of cost effectiveness. The entire system is controlled effortlessly by the Fronius PV system controller. Fronius also provides support in planning the PV-Genset solution.
With the Fronius PV-Genset Easy solution, photovoltaic systems can be integrated into existing diesel systems quickly and easily. The solution is optimised for low-voltage applications with one diesel generator.
Energy division reconciliation is coming progressively to the fore in the age and utilization of sustainable power source. So as to proficiently outfit the impacts of collaborations, the power, warming and transport areas are developing nearer together. To encourage such joint effort, Solar powered innovation expert Fronius has built up the Fronius Ohmpilot – an answer that enables water to be warmed from abundance power. With this innovation, proprietors of photovoltaic system will have the capacity to essentially enhance their rate of self-utilization while likewise cutting expenses. Fronius has as of late gotten the MTP Gold Medal Award at the Polish GreenPower exchange reasonable for this most recent advertising. The prize is granted for extraordinary advancement and features the spearheading part of Fronius in the improvement of sun based innovation.
More details and installation contact us at 0332 4129441
ON GRID FRONIUS INVERTER (FRONIUS SERVICE PARTNER QUALIFICATION TRAINING), CAN BE UPON REQUEST.
On this training course, technical employees of PV installation companies will learn everything they need to know about mounting, commissioning and servicing Fronius PV inverters and system monitoring solutions. The training course is based on the Fronius SnapINverter generation and has a hands-on focus. One of the skills participants will learn is how to replace components on the inverter using a real device.
Ongrid Solar system are very suitable for commercial , Industrial sector.
More details and installation contact us at 0333 4888429